Jazz Night
This Friday, 3rd December, we are once again joined by SoFF Music & special guests, for a night of cool jazz!
The Jazz Night starts at 7:30pm, and this evening we are joined by the magnificent Saxophinist, Tony Kofi.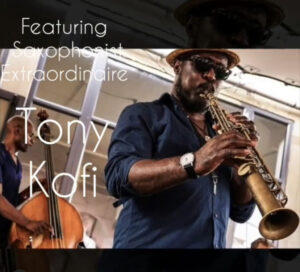 Make a night of it! Fabulous music, fabulous food being served by our talented kitchen team.
Book your table now!